Contact Us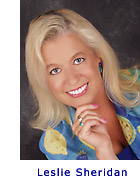 Thank you for visiting
The Added Edge!

Leslie Sheridan
Trailblazer, Rainmaker & Coach

The Added Edge, Inc.
Human Resources, Marketing, Sales & Catalytic Coaching

(707) 995-1034
Email: leslie@theaddededge.com

*You may notice that after years of using the standard title of President, I decided to jump "off of the edge," and use a title more befitting of what I do . . .
blazing new trails
helping companies increase their sales (in sales terminology, "rainmaking," yet not to be confused with shamans who actually make rain pour down from the sky!)
coaching them through the process