About Us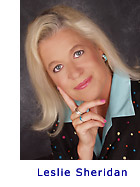 Knowing the Ropes
Our win/win consulting services are the result of 26 years of combined experience in communications, human resources, marketing, sales and Catalytic Coaching.
Working to make a difference for businesses in various stages of the growth continuum, we have "gotten our kicks" successfully delivering solutions and services to businesses in a variety of industries nationwide.
Our experience includes consulting at numerous large companies as well as many mid-sized organizations and small companies whose names you might not recognize.
Our consulting expertise is kind of like riding a bike: once you have ridden a bike in the U.S., you can ride a bike in other countries. What is important is that we understand our skills . . . art, . . . the art of marketing, selling and managing human resources. The industry does not matter, but the expertise does. In fact, sometimes, it is those coming from outside your industry, who bring the fresh, innovative perspective that was lacking among industry experts!
For a more detailed biography or specific consulting profiles, click below:
Biography for Leslie Sheridan, President
Consulting Profiles
Obtain The Added Edge! Give us a call at (707) 995-1034 or contact us by e-mail.